Science Fiction Pizza in Prince Albert has a large menu of high-quality pizzas and other Italian food.
Our pizzas come in medium, large, and extra-large, with over 40 combinations, plus customizable options.
We have toppings you won't find at every pizza restaurant, including shrimp, banana peppers, feta, and spinach.
Try one of our combo deals with appetizers such as ribs, chicken wings, salad, and more. Check out our full menu below to see everything we have to offer.
$34.99
3 Medium Anything from menu
$26.99 2 Medium 10" Anything from menu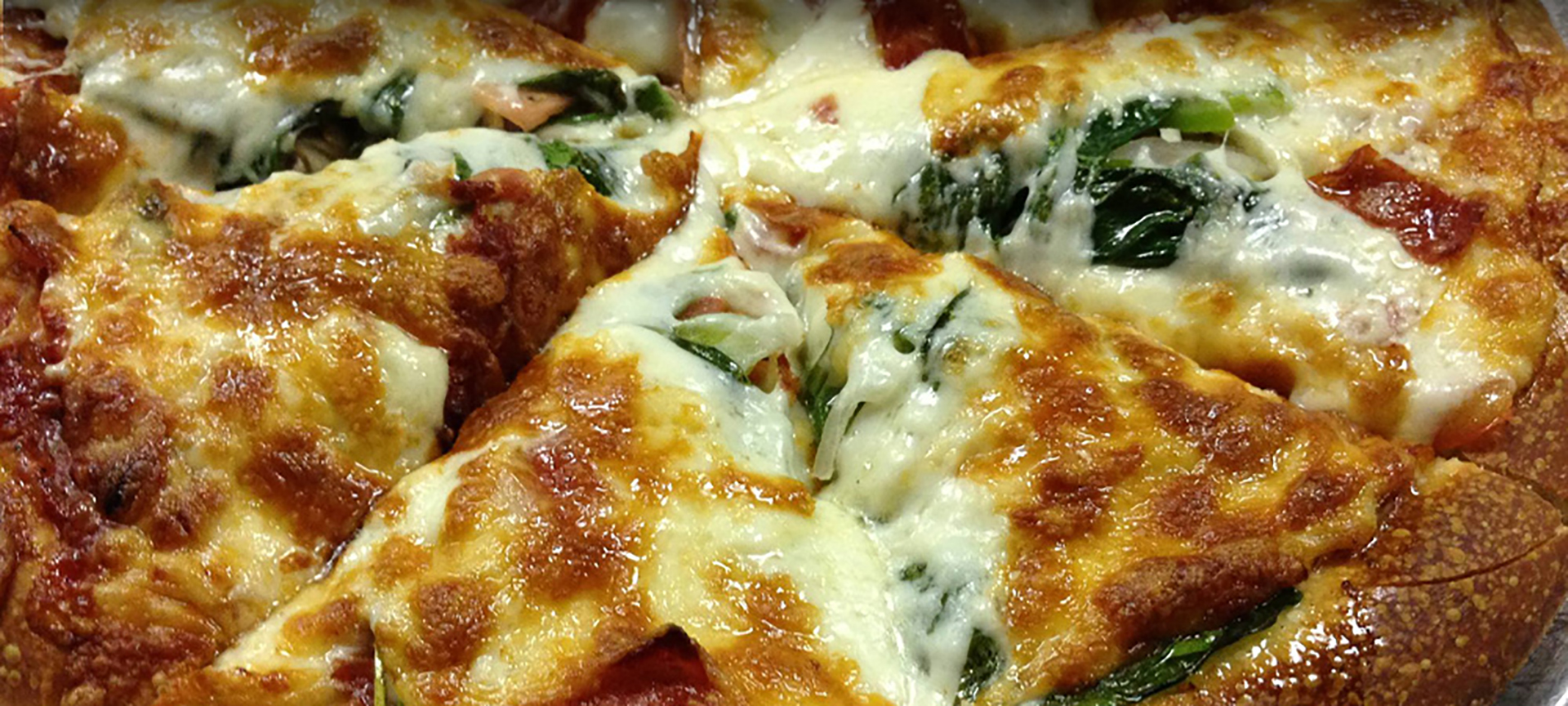 1. 4 Varieties of Cheese & Tomato Sauce
2. Fresh Mushrooms, Ham
3. Double Ham
4. Pepperoni, Ham
5. SPECIAL Pepperoni, Green Peppers, Fresh Mushrooms
6. Pepperoni, Fresh Mushrooms
7. Canadian Bacon, Fresh Mushrooms, Pepperoni
8. Salami
9. Ham
10. Baby Shrimp, Fresh Mushrooms
11. Fresh Mushrooms, Green Peppers, Onions
12. Lean Beef, Onions
13. Lean Beef, Fresh Mushrooms
14. Pepperoni, Fresh Mushrooms, Ham
15. Salami, Fresh Mushrooms, Ham
16. HAWAIIAN Ham, Pineapple17. Ham, Fresh Tomatoes
18. Salami, Pepperoni, Ham
19. Pepperoni
20. Fresh Mushrooms, Green Peppers, Onions, Baby Shrimp
21. Hot Pepperoni
22. Lean Beef, Onions, Baby Shrimp
23. Fresh Mushrooms, Pepperoni, Green Peppers, Tomatoes
24. Salami, Fresh Mushrooms
25. Salami, Ham
26. Fresh Mushrooms, Ham, Pepperoni, Salami
27. PA. STYLE Ham, Pineapple, Mushrooms
28. SUPER EXTRA SPECIAL Pepperoni, Ham, Fresh Mushrooms,
Salami, Onion, Green Peppers, Tomatoes, Pineapple
29. ALL MEAT Pepperoni, Salami, Ham, Lean Beef
30. VEGETARIAN Fresh Mushrooms, Onions, Green Peppers, Tomatoes, Pineapple
31. HOUSE SPECIAL Pepperoni, Green Peppers, Ham, Fresh Mushrooms, Tomatoes, Salami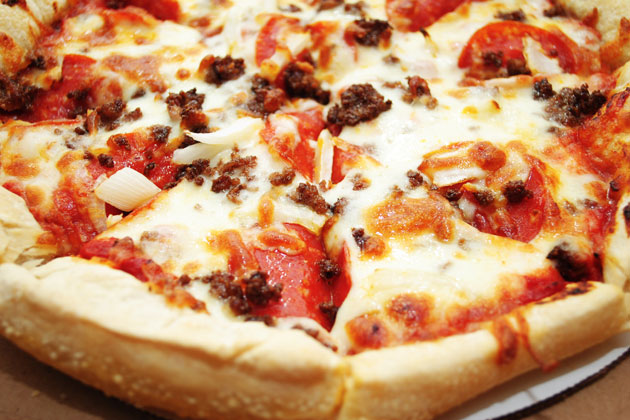 32. EUROPEAN STYLE Feta Cheese, Green Peppers, Ham, Fresh Mushrooms, Pepperoni, Onion, Tomatoes, Olives
33. HONEY ALMOND CHICKEN PIZZA Honey Sauce, Sliced Almonds, Juicy Chicken, Pineapple, Cheese
34. TACO PIZZA Taco Sauce, Lean Beef, Tomatoes, Cheddar Cheese
35. MEXICAN PIZZA Hot Sauce, Mexican Spiced, Lean Beef, Onions, Pepperoni, Hot Banana Peppers, Cheese
36. ITALIAN PIZZA Pizza Sauce, Italian Sausages, Onions, Pepperoni, Fresh Tomatoes, Cheese
37. GREEK PIZZA Pizza Sauce, Spiced Lean Beef, Black Olives, Fresh Tomatoes, Feta Cheese, Oregano, Greek Spices, Onions, Cheese
38. POPEYE PIZZA Fresh Spinach, Feta Cheese, Mozzarella, Onion, Herbs & Sauce
39. ZAZA PIZZA Pepperoni, Ham, Mushrooms, Onions, Green Peppers, Tomatoes
40. CHICKEN BACON RANCH Chicken, Bacon, Ranch Sauce
41. BACON CHEESEBURGER Onions, Mushrooms, Beef, Cheddar Cheese, Bacon
42. THE MILAN Chicken, Spinach, Tomatoes, Mushrooms
Extra Toppings: Medium $2.00 – Large $2.50 – X-Large $3.00
Extra Cheese & Shrimp: Medium $3.50 – Large $4.50 – X-Large $6.00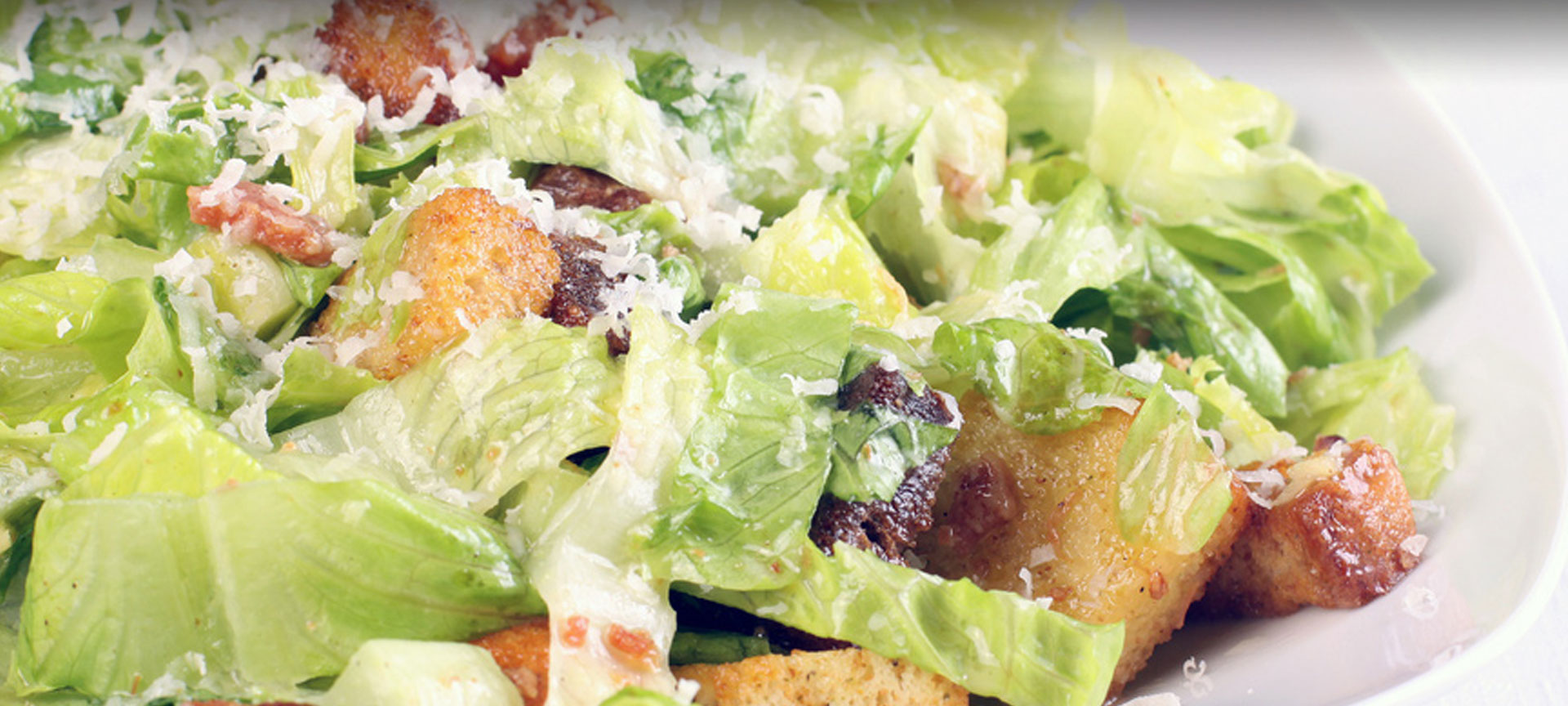 APPETIZERS
Boneless Dry Ribs
Breadstix
Cheesestix
Regular Spaghetti
Regular Lasagna
SALADS
Caesar Salad
Small $7.99
Large $11.99
Chicken Caesar
Small $10.99
Large $15.99
Greek Salad
Small $7.99
Large $11.99
WING FLAVORS
Honey Garlic
Honey Mustard
Sweet N Sour
Teriyaki
Hot
Thai
BBQ
Honey Dill
DIPPING SAUCES
Marinara
Ranch
Any Wing Flavor for Boneless Dry Ribs
Extra Sauce for $1.00 each
PRICES SUBJECT TO CHANGE